Update: No Fun and Games for Freshmen
Freshmen Among Us tournament cancelled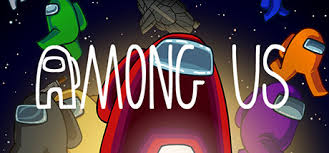 Have you played Among Us? The popular multiplayer video game is used by teens to destress and to hang out with friends virtually. This winter, some students tried to use it in a new way: to raise money for the freshman class of Minnechaug.
"It's a fun way to raise funds for your class," encouraged freshman class president Abyssinia Haile.
The tournament was planned for Friday, February 5th at 3 o'clock, which was open for all classes. Tickets were $5 each, with money raised going to the freshman class. A winner, based on points amassed over multiple games, would have received a $25 gift card.
Initially, the tournament idea has gotten support from other people in the class, which pleases Haile.
"It's more engaging," she said of the idea in comparison to mainstays like dine out nights and car washes.
By supporting this event, freshmen would have earned two benefits from their money: less expenses for senior year activities, and a fun afternoon of playing video games with friends. Other students were also encouraged to attend, for two reasons.
"Helping hand, and, again, prize," Haile summarized.
However, the event was eventually cancelled due to a lack of ticket sales. Time will tell whether this year's freshmen come up with successful creative ideas or go back to the old favorites of classes past.