Welcome to New York, Its Been Waiting For You
New York is one of the most fast-paced cities in the world, earning itself the title of "the city that never sleeps." From the lights and music to food, cars and so much more, the city has given me a new close look at what it really means to be busy. Even more exciting however is that the bustling city gave my partner in crime Alexa and me so many new places and things to experience; all of which I hope to pass on to you. So without further ado, here are my top restaurants, dishes, and experiences to add to your bucket list in the Big Apple.
Food and Deserts
First up are the top three places to eat either for lunch, dinner, or just a quick snack in between shopping trips.
The Yard House in Times Square (575 7th Ave, New York, NY)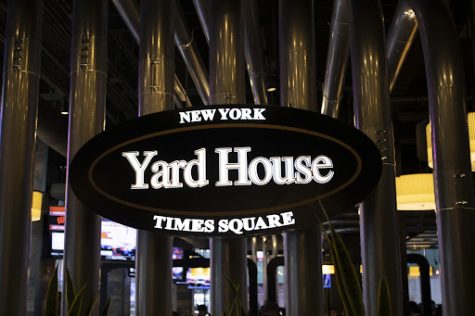 This unique restaurant was our first stop after settling into our hotel for lunch and it was worth every minute of riding the train. Our group ordered lots of things to share including parmesan cheese truffle fries, margarita pizza, a grilled avocado and chicken sandwich, and a Nashville hot chicken sandwich. Our favorite thing by far was the french fries and the pizza which are must-tries for any restaurant when visiting New York. However, these ones were a fun new twist you should take advantage of for your next lunch/dinner trip.
Krispy Kreme Donuts (1601 Broadway, New York, NY)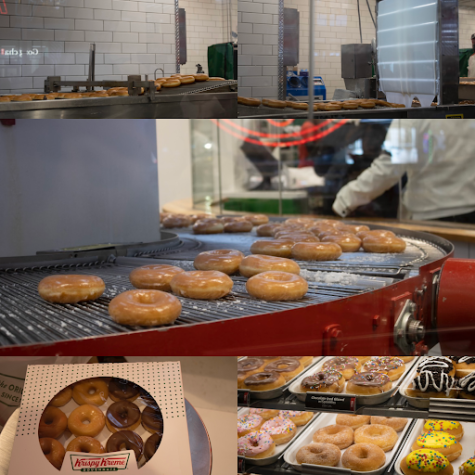 If you were to ask my friends if I were a lover of sweets, you would definitely get a hard pass, but once and a while I do make one very special exception; donuts! If you are like me, Krispy Kreme will be a lot of fun to visit. Not only are the donuts a cute snack break whilst walking around Times Square, but the path inside the building leading to the cashier allows you to watch the donut-making process firsthand. Although I had tried Krispy Kreme donuts in the past, getting to pick out a box of mini ones to take back with us made my day just a little sweeter.
Bond 45 Italian Bistro and Bar (221 W 46th St, New York, NY)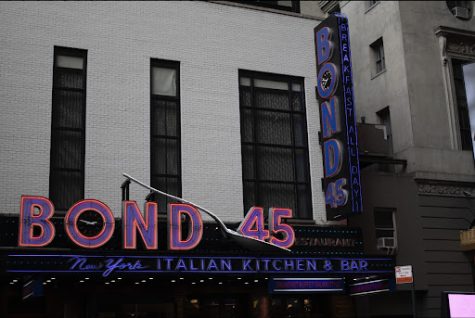 Last, but certainly not least, is the favorite place we ate at during our time in the city. Not only did the restaurant have the sweetest servers/bartenders, but the food was downright amazing and totally unique in flavor. Some of our favorite savory foods consisted of garlic bread, cobb salad, and quinoa and avocado chicken salad.
In addition to the entrees, they had twin cannolis, limoncello tart, and chocolate blackout cake that were probably every foodie's dream.
Places to Go
The Rink at Rockefeller Center (600 5th Avenue, Rockefeller Center, New York, NY)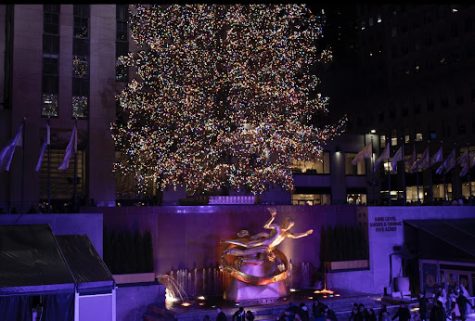 This activity was by far the most challenging of all the things we did during our weekend. The rink was crowded with people of all ages hoping to get a picture in front of the famous Rockefeller Christmas tree. Skating sessions lasted an hour but could be extended to an hour and a half. We found that an hour was the perfect amount of time for us less experienced skaters. However, even with the shorter time we got to see many wonderful new things such as a wedding proposal in front of the tree, many experienced skaters, and lots of new people. My one suggestion to anyone who tries this activity; bring your own skates, I definitely ended up with blisters after my rentals.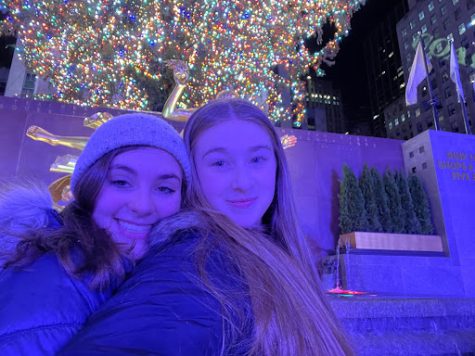 Going Shopping Around Saks Fifth Ave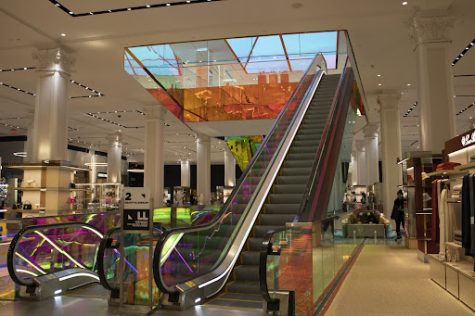 Although shopping is definitely not everyone's favorite activity, going shopping in New York City is an entirely different environment than here in Massachusetts. All of your favorite stores are ten times larger than they normally would be and prices are also drastically increased. For anyone who really loves shopping and is prepared to pay the prices of shopping in the city, shopping near Saks Fifth Ave is a super fun experience. However, for anyone who is not a fan of shopping, go ahead and skip the bigger versions of stores you can visit online, or are around your area to save money. Unique stores worth your time can be found on side streets using a quick Google Maps search. On your trip, you should try to walk to these places wherever you can. Taxis are expensive and will eat up a bunch of the budget you could be spending on food or other items.
Visiting Film Locations/ ABC photographs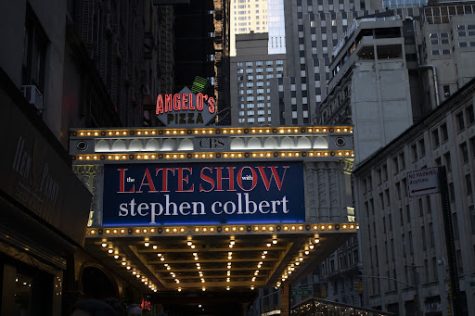 Although Alexa and I did not choose a specific show to visit during our weekend trip, we did get the opportunity to visit many different filming locations around the city. If you want a challenge, get a group of friends together and see how many locations you can visit in a day. You can do this with shows, restaurants, stores, etc. Start with a place that starts with the letter A and work your way down the alphabet from there.