…And A Belated Mardi Gras To You
The Smoke Signal is holding a contest for the best Mardi Gras inspired artwork (See Details Below)
Even though its celebrations concluded last week, the festivities revolving around Mardi Gras continue to linger and dawdle through the US and Europe. 
The traditionally extravagant carnival season filled with fatty foods, boats, and parties was significantly subdued to accommodate an unprecedented COVID-stricken world this year. With bars closed and parades canceled, it seemed that "Fat Tuesday" would be no longer. 
However, cultural celebrations associated with the holiday were able to adapt and pivot to meet the newly enforced regulations that shut down the once-boisterous French Quarter – by bringing it home instead.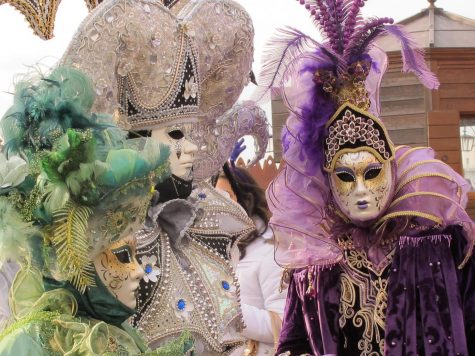 A QUICK CRASH COURSE ON THE HISTORY OF MARDI GRAS
In simple terms, Mardi Gras (a French word meaning fat Tuesday), usually held the day before Ash Wednesday, signifies the Carnival season's end starting after Epiphany and Lent's commencement. 
Its origins date back to medieval Europe, passing through France and Great Britain's streets, where participants usually would eat rich, gluttonous foods the night before the Lenten season. It wasn't until 1718, when the French had officially established Mardi Gras in New Orleans, that the United States would acknowledge the holiday.
Mardi Gras festivities have since evolved and spread throughout Europe, with an additional five countries and various cities marking the date on their calendars for observance. Although many celebrate Fat Tuesday in their ways, such celebrations usually revolve around eating pastries such as beignets and pancakes, attending parades, and dancing plenty.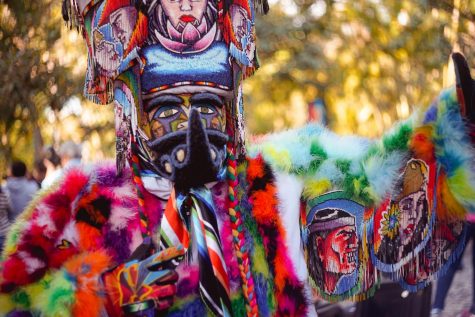 HOW TO HOLD YOUR VERY OWN (BELATED) MARDI GRAS AT HOME WHILE SOOTHING YOUR SWEET TOOTH – BEIGNETS
It wasn't until I watched Disney's The Princess and The Frog that I became utterly obsessed with this choux pastry. I knew that if an animated film could make my mouth water the way I did when I first caught a glimpse of Tiana's beignets, they had to be terrific – and right I was.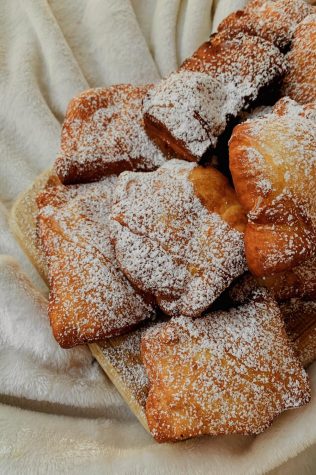 This sweet, fried dessert makes me long a place I've never stepped foot in my life. I envision myself in New Orleans, dancing to the sounds of soul-jazz and bluegrass instruments with one bite of this nostalgic dough. 
The method used to make these fritters calls for the basic ingredients of flour, sugar, eggs, and other generic baking ingredients. While they can be either fried or baked, I always suggest using oil, despite the added risk of coronary artery disease later on – which I believe adds a little "zing" and edge to this recipe (only kidding, of course).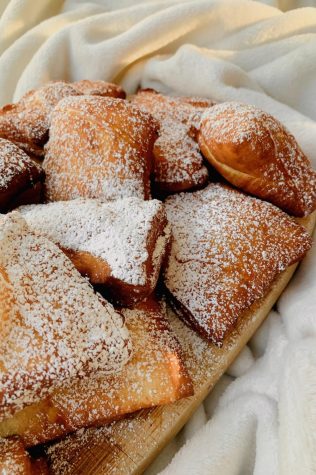 When ready to serve, make sure your fritters are warm – as in, fresh out of the fryer. Additionally, to be as authentic as possible, be sure to add an obnoxious amount of powdered sugar (although not too much – "sugar cough" is real, and it's not fun), honey, and a sprinkle of salt to bring those hidden flavors out.
On the side, the possibilities are endless – brew a cup of afternoon tea or cafe au lait if you're feeling a bit more French. If authenticity is your goal, add some chicory to your coffee, adding the bitterness often found in New Orleans beverages.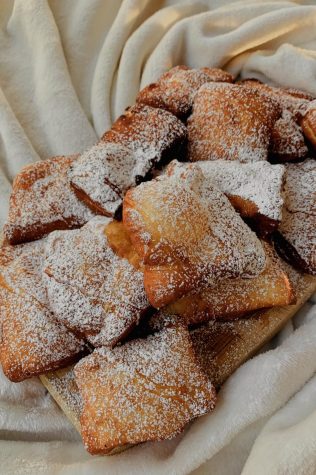 NOW IT'S YOUR TURN!
In honor of the Mardi Gras tradition, the Smoke Signal is holding a contest for the best Mardi Gras related artwork. This could be a float, a mask, or some other Mardi Gras-related creation. Send photos of you making the art and the final project to [email protected], and the winner will win a gift certificate to Starbucks. Good luck and happy feasting!
GET THE RECIPE HERE: